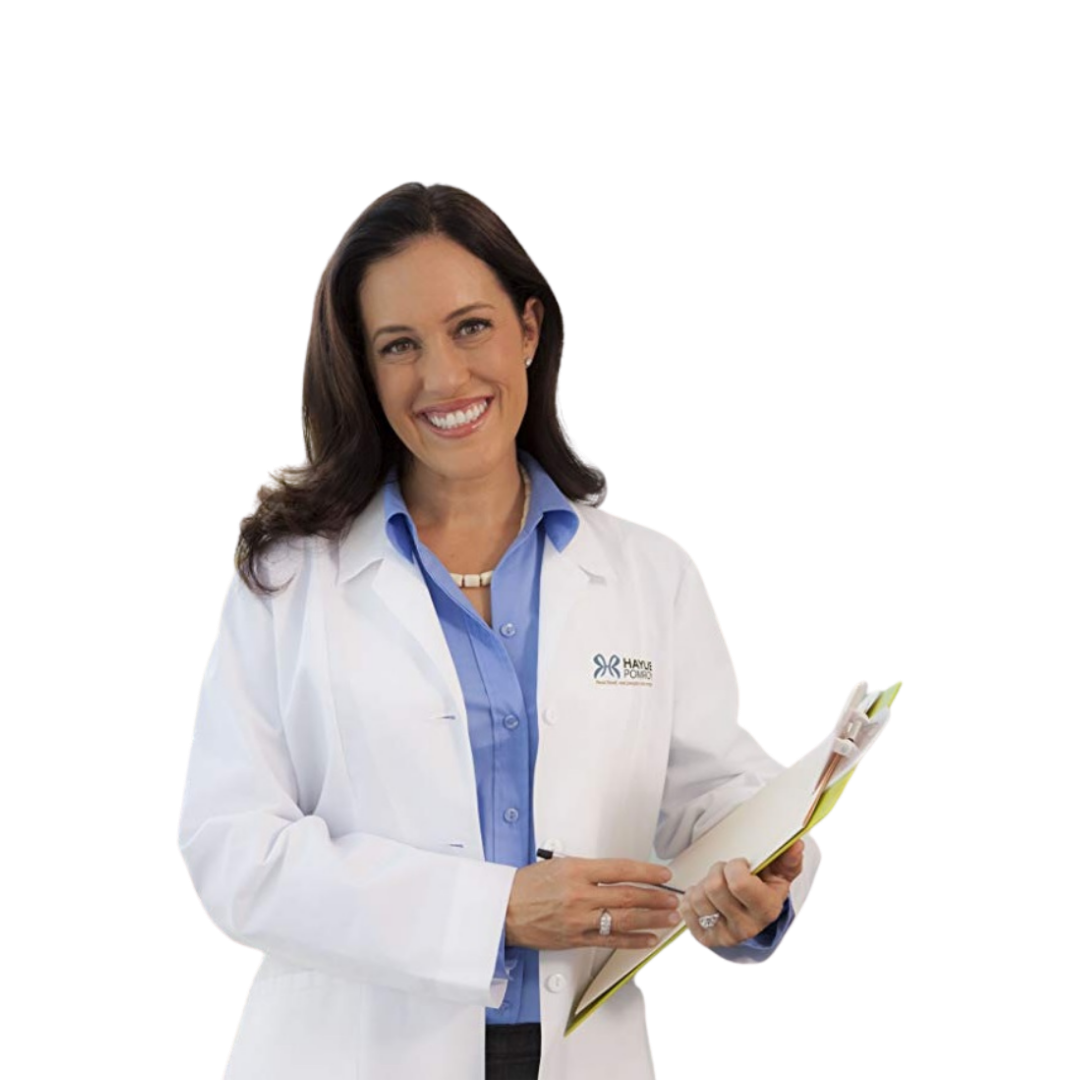 Fast Metabolism Coaching -  Level 1
The Only Way to Become an Official Fast Metabolism Diet Coach®!
I have helped hundreds of thousands of people fall in love with food and put power on their plate, but now, it's YOUR turn! Are you ready to change your life and the lives of others by becoming my next Certified Fast Metabolism Diet Coach? 
Introducing A Certification Program From The World-Renown Nutritionist, Haylie Pomroy
Based on Haylie Pomroy's NYT #1 Best-selling book, "The Fast Metabolism Diet," Fast Metabolism Diet Coaching - Level 1 is a complete top to bottom course that allows you to be ready for business in as little as 60 days. 
This course is all about me helping you become the best Certified Fast Metabolism Diet Coach you can be.
Set your own schedule, be your own boss, create the life you want.

Working part time, you can make a full-time salary.

Go easily into an integrated health clinic.

Create your ultimate practice.
Now More Than Ever There is a Huge Demand For Health Coaches
The truth is—Every Aspect of Health is Affected by the Metabolism 
Nearly 37 Million Americans have Type 2 Diabetes. "Diabetes is a disorder of the metabolism. People with the disorder are not able to convert the sugar in their blood into energy."
- St. Vincent's Institute Medical Research.
As many as 50 million Americans are living with an autoimmune disease – at a cost of $86 billion a year. AI diseases are the fourth largest cause of disability among women in the United States and are the eighth leading cause of death for women between the ages of 15 and 64.
-The American Autoimmune Related Diseases Association (AARDA)
-The U.S. Department of Health & Human Services (HHS)
Nearly 94 million people in the United States have high cholesterol according to the CDC. Cholesterol is a disorder of lipid metabolism, inhibiting proper metabolism of sex hormones and Vitamin D. 
What You Get With This Program
✔ Bi-Weekly Question and Answer Sessions with Haylie (Total of 4 sessions)
✔9 Course Modules Plus Real Clinical Examples
✔ 9 Quizzes and 9 Homework Assignments designed to test your learnings
✔ Clinical Resources (Handouts, Forms, FAQ's, and more)
✔ Private Group for Students Only
✔ A Coaches Welcome kit
✔ 1 Year Membership to our private Members Only Group
✔Listing on the Fast Metabolism Diet Coaches Page
✔ Opportunity to Sell Metabolism Products
This Is The Only Course That Teaches You 
How

 To Coach The Fast Metabolism Diet In A Clinical Setting!
✔ Module 1: Healing the Metabolism
✔ Module 2: Dealing with the Do's
✔ Module 3: Dealing with the Don'ts
✔ Module 4: Your Book is a Workbook
✔ Module 5: Food Lists & Master Lists
✔ Module 6: Portions
✔ Module 7: Meal Mapping
✔ Module 8: Life Mapping
✔ Module 9: Bringing it Into Practice
You Will Be Ready To Practice In As little as 60 Days!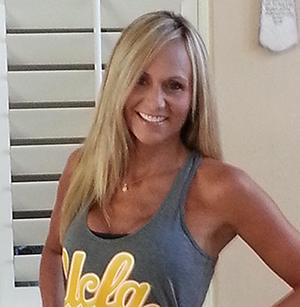 Meet Sue Cook: This Months Featured Fast Metabolism Diet Coach 
Though she went on to become an elementary school teacher, it was her relationship with Haylie Pomroy (whom she's known since childhood) that continued to fuel her interest in nutrition. After two separate cancer bouts, it was with encouragement from Haylie that Sue began to tap into the power of food as medicine. "Radiation, chemo and surgeries took a toll on my mind and body," Sue recalls. "The Fast Metabolism Diet lifestyle helped me become healthy and strong after all my treatments."
Having experienced first-hand the amazing benefits of the FMD plan, Sue decided to take the next step and became a certified coach so she could help others become healthy, feel great and fall in love with their lives.
"It's not just about weight," she says. "Sure, it's awesome when the scale moves, but it's even more fantastic when they see a huge change in their labs at the doctor's office and they're able to turn their lives around completely." Sue believes the keys to success on the program involve using the tools available, prepping and planning. "I also emphasize being positive. Beating yourself up or feeling guilty about missteps is counterproductive," she says.
With a Masters Degree in Curriculum and Design Sue says she is skillful at designing meal maps for her clients and filling them with food that not only they will love but will help them reach their weight-loss goals. "I believe wholeheartedly in my favorite Haylie-ism and remind my clients of it all the time. Diet does not mean deprivation and starvation. Instead it means, "Did I Eat Today?
When she's not teaching youngsters or helping her FMD coaching clients, Sue enjoys spending time with her husband of 17 years and two sons — a 15 and 8-year old. Sue lives in Temecula, CA and looks forward to helping all her clients become their best, most beautiful selves from the inside out.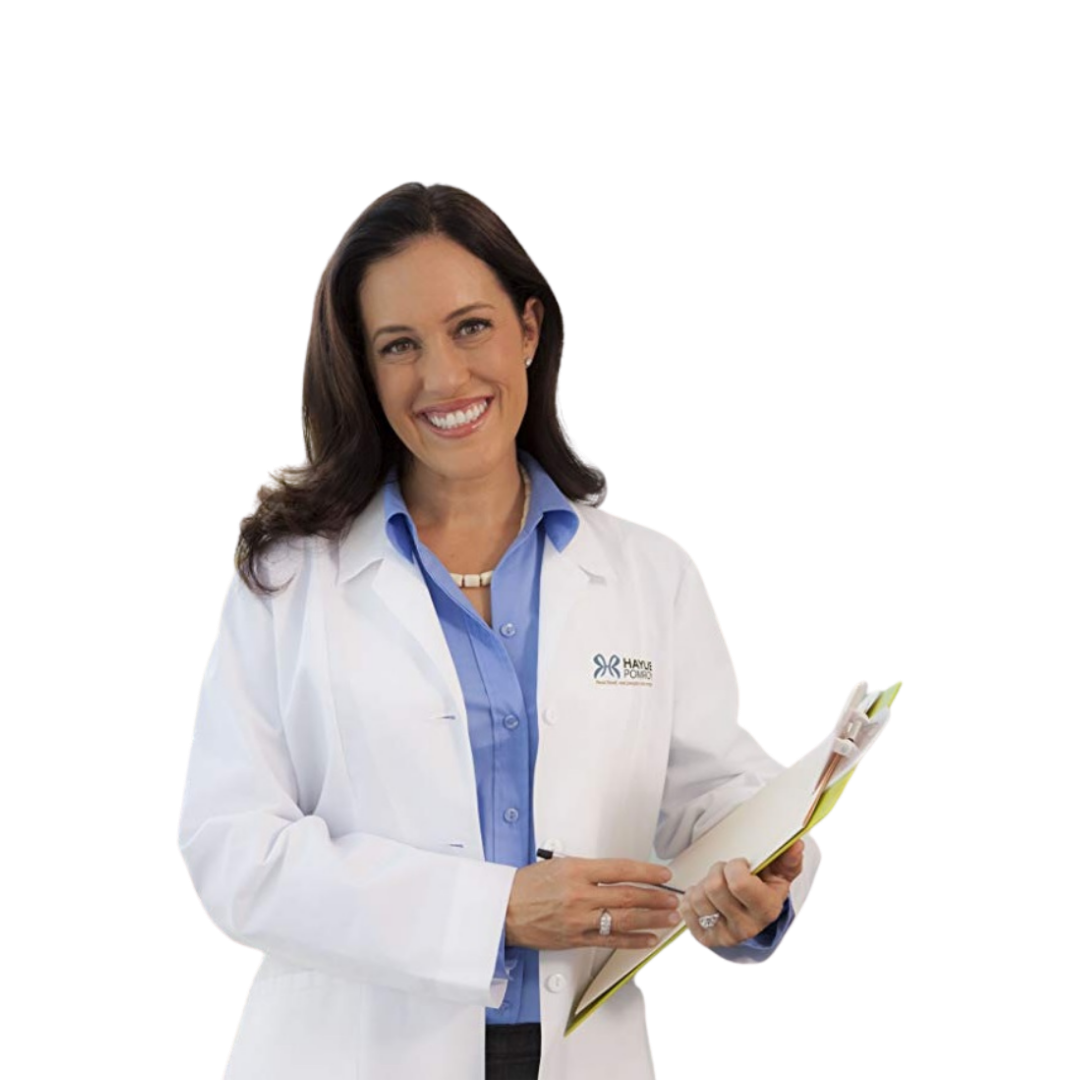 ABOUT THE CREATOR OF THE FAST METABOLISM DIET - HAYLIE POMROY
Haylie Pomroy is a #1 New York Times bestselling author, leading health and wellness entrepreneur, celebrity nutritionist, and motivational speaker whose "Food is Medicine" philosophy resonates deeply with her audience.
Her community includes real people who have lost millions of pounds and gained immeasurable energy and health. Through her strategic programs, Haylie has proven that there is power on your plate. She believes people can fall in love with delicious and decadent food because eating is a positive, biological exercise and food functions as the body's ally, not its enemy. She understands that people really can eat more food and lose more weight.
Beyond her various health science-related entrepreneurial interests, Haylie has made an ongoing commitment to share her knowledge with students and medical professionals. She currently serves as:
Founder and CEO Haylie Pomroy Group Inc.
Assistant Director of Integrative Medicine Department
Dr. Kiran C. Patel College of Osteopathic Medicine Center for Collaborative Research
Institute for Neuro-Immune Medicine at Nova Southeastern University
Who Should Become A Certified Fast Metabolism Diet Coach
®
?
You will be an important colleague of…
Individuals Looking to Promote a Healthy Lifestyle
People Looking to Further Their Wellness Career
People Wanting to Change the Narrative on Food
Health Related Certificate Holders
Here is What People are Saying About Their Fast Metabolism Diet Coaches!
"I tried the coaching once to get started and organized, and then once again when I got stuck. My coach was a Godsend. She reviewed my "issues" with Haylie and got me well on my way to my weight loss goals."
L.M., Roswell, NM
"Having a personal coach troubleshoot my unique health and dietary situation made this plan doable for me. Nothing in the past has worked with my health limitations."
A.M., Italy
"I had lost a lot of weight on the Fast Metabolism Diet, and then it just stopped. Coaching gave me the tools to get 32 lbs. off and counting. Thank you, my coach, for giving us more and more solutions."
J.H., Goodland, KS
"I plan my weeks with my coach, chart my foods and weight, send her my diet diary from my App, and cherish our weekly 30-minute sessions. I have a long way to go but it feels like I have the plan and the support I need to be successful."
K.C., New York, NY
"I coached every week for the first four weeks of the FMD and it kept me on plan, kept me motivated, and made it a piece of cake (and kept me from eating one) all while planning, grocery listing, meal mapping and finding creative real-life ideas for success."
M.C., Beaumont, CA
What Industry Leaders Are Saying About The Fast Metabolism Diet Coaching
®
Program
"Haylie Pomroy provides real-life solutions for problems plaguing our nation's health." 
-Mark Hyman, MD
"This is not a fad diet. It's a medically proven method of food as medicine to fight obesity, cure chronic illness, and heal a broken metabolism. Haylie's years of experience and wisdom blends the perfectly delicious plan to create revolutionary results."
-Jaqueline Fields, MD
"Its about the food. Take it seriously or perish. It's that simple. Haylie Pomroy gets it."
 -Suzanne Somers, health advocate and
New York Times

 best selling author
"Haylie Pomroy give you real practical programs to nurture the body back to health"
-Deepak Chopra, MD
"In this innovative and ambitious book, Haylie Pomroy offers powerful nutritional solutions for a wide range of common health issues. I love seeing creative approaches to better health, like the ones offered here. This book validates that food is our most potent weapon against disease and our greatest ally in in the quest for vitality."
 -Dr. Terry Wahls, bestselling author of
The Wahls Protocol
"A complete guidebook that will help you regain your health and reverse chronic disease with your own kitchen pharmacy. This is a factual program free of fads and fallacies that can heal your body, one bite at a time." 
–Alan Christianson, NMD, author of the New York Time bestseller, The Adrenal Reset Diet
"Haylie's program is medically sound and grounded in real science, not untested theories or anecdotal evidence. There is nothing mysterious about it. Haylie has an intimate knowledge of how our metabolism works and how biochemical changes triggered by diet can speed it up or slow it down. Best of all, her program works quickly, thoroughly, and the results last. People weren't gaining back the weight.
-Bruce M. Stark, MD
Unlike other certification programs, this course will empower  you  to apply my proven process that has helped millions of people heal their metabolism.  Join other Fast Metabolism Diet Coaches that have proven that my training can provide them with a successful business.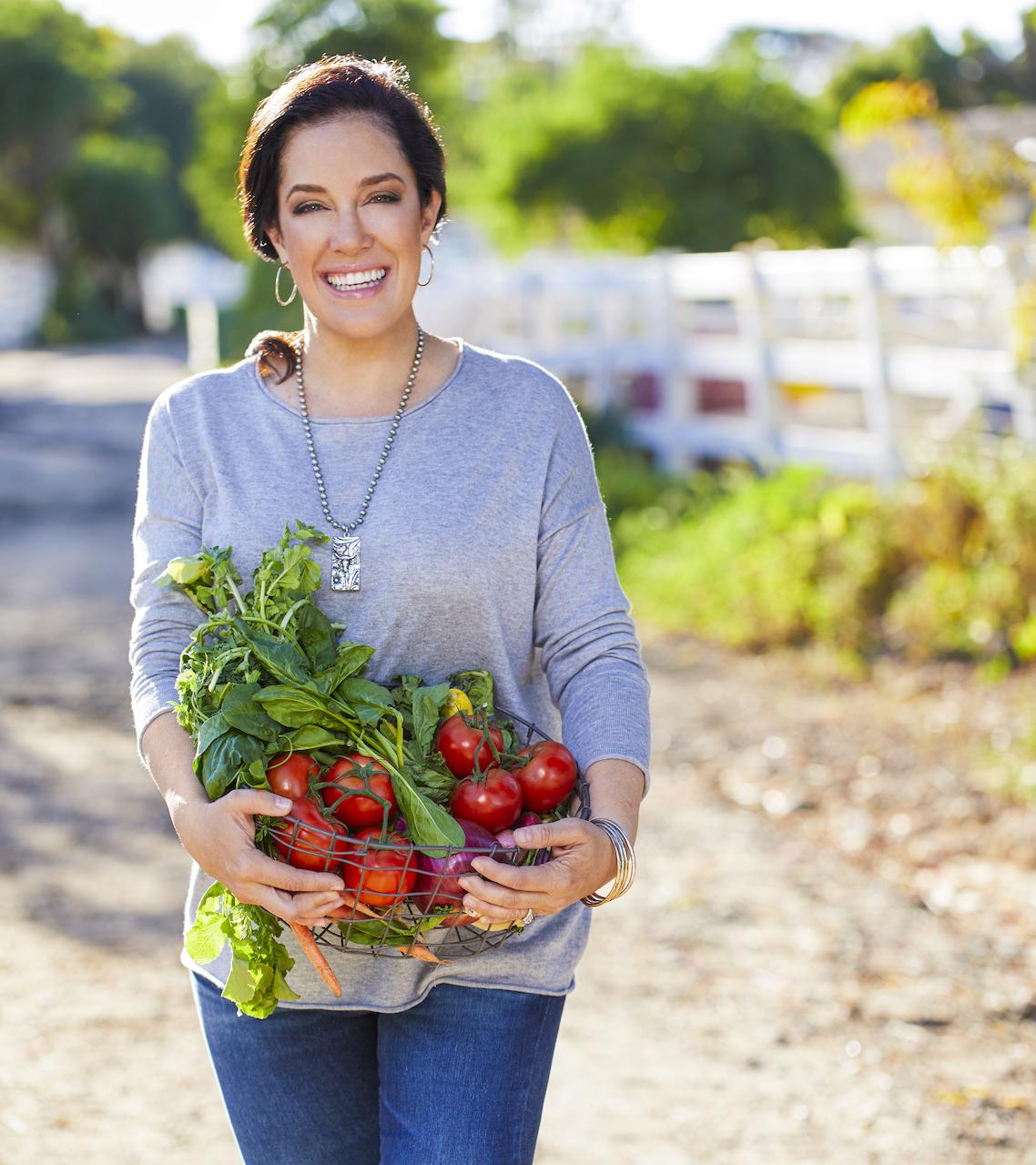 Dear Future Fast Metabolism Diet Coach,
In recent years, we've all felt the impact of health challenges in our lives and those we care about. These tough times have led to our exciting announcement: we're now training and certifying Fast Metabolism Diet Coaches, and you're invited to join!
By becoming a coach and health crusader, you are helping me expand the power of nutrition to heal other. Whether it's for yourself, your daughter, or a friend, this career in health and wellness is fulfilling and life-changing.
As someone who battles with my own autoimmune disorder, I understand the fear and uncertainty many face. I even applied to medical school during the pandemic. I didn't know what to do, but I knew I needed to do something with so many people sick.
Fortunately, I instead became the Assistant Director of Integrative Medicine at Nova/NSU's Center for Collaborative Research/Institute for Neuro-Immune Medicine. Here, we work with individuals facing various health struggles, proving the power of nutrition and Integrative Medicine.
I'm emotional and hopeful as I invite you to continue this journey with me. Let's change the world together! I've spent two years developing a curriculum to certify Fast Metabolism Diet Coaches, and now it's here. Don't miss your chance to join this movement and build a successful career with my guidance.
With the utmost love and respect,
Your Nutritionist,
Haylie Pomroy
Meet Our Fast Metabolism Coaches!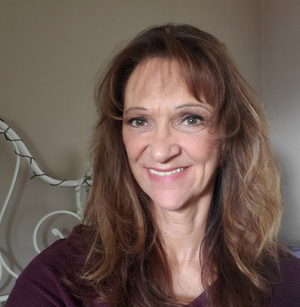 Mary Darger:
My passion is helping people by guiding them to achieve their dreams and goals at their pace. My motto is "Enjoy your journey!"
During my early 20's I decided to examine my thoughts and relationship with food after watching most of my family develop lifestyle diseases. In the past 14 years I received my Certification as a Health Coach through the Institute of Integrative Nutrition and Hayley Pomroy's Fast Metabolism Diet program. The knowledge I have learned and applied has helped many as no two people are the same. Looking forward to sharing your journey and having fun along the way to your success.
Contact Information:
Email: lifeplan4success@yahoo.com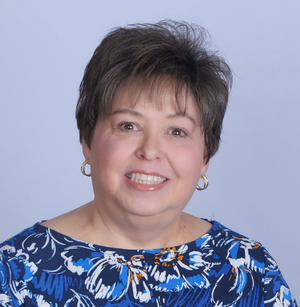 Traci Gormley:
The Fast Metabolism Diet (FMD) is changing my life. Come along with me, I will help you gain confidence to reach your health and weight loss goals from the inside out. I'm a certified life coach and certified FMD coach. I became an advocate for FMD when I discovered deeper nutritional benefits. (I lost 50 pounds, sleep better, so many good things.) The way to better health and weight is feeding our body with deeper nutrition and purpose in mind. Let's feed our bodies. Let's learn and apply new ways to think, respond and act with food. I would love to coach you from where you are to where you want to be.
Contact Information:
Phone: 817 805-5036
Email: tracigormleycoaching@gmail.com
Instagram: tracigormleycoaching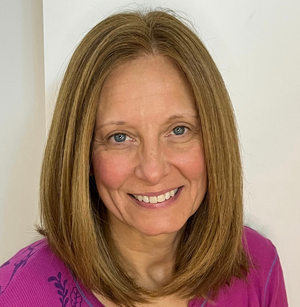 Lisa Bujas:
Are you Looking to partner with someone to help understand the ins and outs of Haylie's Fast Metabolism World, I am here to help guide you through the program. My journey before FMD was chronic dieting and working out far too much, any "diet" I tried, nothing gave me the results that FMD gave me. It changes your whole life. Turning toward food to help you reach your goals is the answer. You will love the way you feel.I can help you with any aspect of the FMD, if need someone to help with meal maps, prep, shop & cook then please contact me! I have collaborated with clients who struggle with menopausal weight loss challenges, autoimmune issues, and people that want to eat and be amazingly healthy. Living in the greater NYC area I can meet you virtually or in person.
Contact Information:
Phone: 551-751-0206
Email: FMDCoachLisa@gmail.com​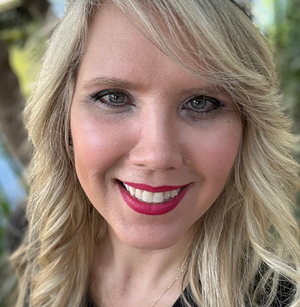 Lydia Reinebach
Why walk your path to health alone? As a FMD Coach and Certified Pilates Instructor, I'm prepared to guide you through! For years, I tried food restriction, extreme exercise, and endless pop-culture diets to solve my yo-yo weight gain from hormone imbalance, chronic fatigue syndrome, and severe food sensitivities. In 2012, I found Haylie and the breakthrough I desperately needed. Mastering Haylie's Did I Eat Today (D.I.E.T.) programs taught me to "put power on my plate". Now, I'm here to walk you step-by-step through the Fast Metabolism Diet, 5- & 10-Day Cleanses, Metabolism Revolution, and Food Rx Burn Intensives. I'll customize a personalized plan that fits your lifestyle, goals, and unique needs. Together, we'll map your path to true transformation. Let's go!
Contact Information
Phone: 818.657.9000
Email: FMDCoach@LydiaReinebach.com
Instagram: @FMDCoachLydia
Facebook: @LydiaReinebach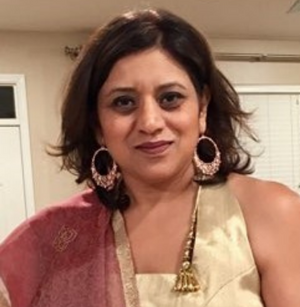 Bushra Singh:
I have great passion for quality, sustainable, nutrient-rich foods and healthy lifestyle.
For the last 10 years I have improved my own health significantly by adopting a holistic lifestyle and am on a mission to create awareness to improve community health, focusing on pre-diabetes/ diabetes.
I am a certified Arkaya Yoga teacher, specializing in weight loss and ultimate body transformation through mind, body, and soul coordination.
I focus on resetting the metabolism (ignite the digestive Agni) and re-energizing the body, leading to sustained weight loss (up to 20 lbs).
Good Health is an addiction! Let me make it one of yours! I will be honored to part of your health journey.
Contact Information:
Phone: 847-271-9741
Email: bushrasingh@yahoo.com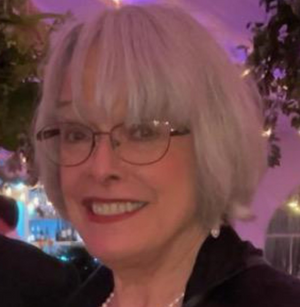 Pamela Barkovich:
I cannot wait for you to be outrageously healthy!  And, yes you can!  I thought there was no hope until I found the Fast Metabolism Diet.
I was diagnosed with Hashimoto's along with menopause and thought I would never feel good again. 
After following the FMD lifestyle, I not only lost weight, I sleep better, and have more energy! 
The recipes are delicious and FMD works! 
My passion is to teach others hope and how food is medicine.  
I can, also, help with basic cooking skills, meal planning and exercising.  
I would love to help you achieve your goals and to "Be your best, do your best, and look your best!
Contact Information:
Email: pbarkov@aol.com
Phone:  804-837-1377
Laurie Jolley:
Greetings! My name is Laurie and I'm a certified Haylie Pomroy Fast Metabolism health coach. My passion is helping people achieve optimal health by "meeting them where they're at" and using real food for medicine. In 2015, I found myself "stuck" and overweight. I tried everything, including a "bootcamp" of vigorous exercise, and just couldn't lose any weight. In my search for help, I found Haylie and the FMD program and to my delight, it worked! Haylie's plans work and we'll find what is best for you, whether it's FMD, a cleanse, or one of the Food Rx plans. Together we will customize and navigate a personal plan that works for You!
Contact Information:
Email: jolleylaurie@icloud.com
Phone: 307-763-6516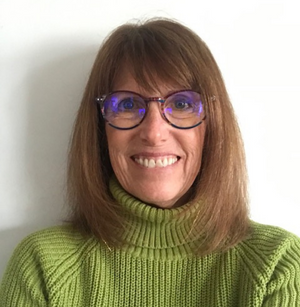 KiKi Carlson:
I'm KiKi, a Fast Metabolism Diet Coach, nurse of 43 years, certified Health & Wellness Coach, and Board Certified in Holistic Nutrition.
My focus is bringing balance back into your life. Tools, such as, D.I.E.T. (Did I Eat Today?), pH balancing, Haylie's principles of targeted food rotation along with falling in love with food again, stress reduction techniques, community support, tips & tricks to save time, and putting POWER on your plate to fix your metabolism are just a few that lead you to your BEST life and you don't have to do it ALONE!
Allow me to help coach you to reach your wellness goals no matter how big or how small.
Contact Information:
Email: kikiFMDcoach@gmail.com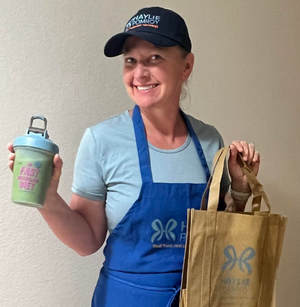 Sheryl Scott:
How would you like to go an amazing journey of health, and address issues at their root cause with delicious food while getting off the diet roller? I have struggled with several hormone related health issues all my life, doctors did not help me, so I did with FMD and nutrition. I am specializing in female and hormone health. I am a healthcare provider of 15+ years, becoming Board Certified Nutritional Therapy Practitioner and offer functional lab testing. For the sake of our health, we need to take action! I am offering my on-going training to help you work to holistically heal your body. I would be honored to walk with you on your journey to amazing health!
Book an Appointment: https://tinyurl.com/resilientmetabolism
Contact Information:
Email: info@resilientmetabolism.com
Phone: 775-234-8608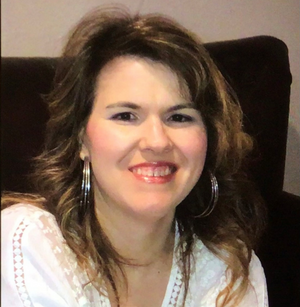 Allysa Potestio:
I currently would like to help individuals that are beginning their journey to weight loss and a healthy version of themselves.
I'm passionate about helping people strive to be the best they can be.
I love to encourage and I am very compassionate and understanding.
I am fascinated by the improvements healthy food can have on an individual's health.
I will always focus on what is important to my client and work hard to find the answers they're looking for.
Contact Information:
Email: arpotestio4@gmail.com
Phone: 719-406-6167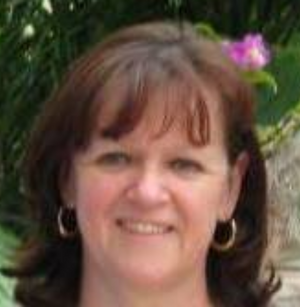 Maria Herbel:
As your Fast Metabolism Diet coach, I will teach and guide you through Haylie's plan for
healing your metabolism. Haylie's motto is "Did I Eat Today" (DIET).
Well, if you are a foodie like me who thinks about food all the time, this motto hits the spot. You can achieve wellness and weight loss by eating wonderfully nutritious and satisfying food!
Together, we will make meal plan decisions using delicious recipes and snacks that will nourish you
from the inside out. I offer phone, zoom and in-person coaching.
If you are looking for a
Spanish speaking coach, I am bilingual. Let me help you because you are worth it. Let's get started!
Contact Information:
Email: maria.herbel@gmail.com
Phone: 734-765-6707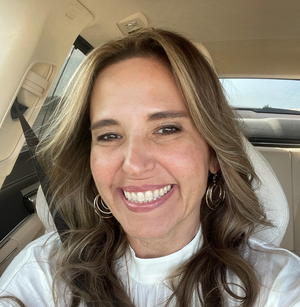 Linda Burke:
I'm here to help you feel your BEST!!! I would love to help guide you through your FMD journey. My goal is to help not only you, but your entire family feel energetic, happy and healthy.
My personal challenges over the years have been obesity, autoimmune disorder and hypothyroidism, so I'm 100% confident that this program works.
I am a pediatric dentist and mother of six children, so I know that juggling it all can be tricky. I'm here to help.
Let's do this!
Contact Information:
Email: kidsdds@harlingendds.com
Phone: (956) 261-5950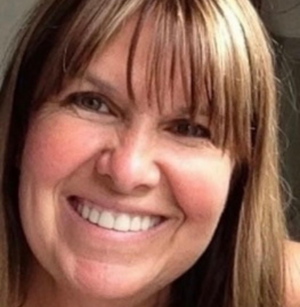 Donna Kalt:
Have you tried countless diets, searching for that perfect plan but never finding it? 
I'm here to tell you that you've found it! I was a serial dieter until I found FMD 10 years ago.
As a busy mom of 3 and a retired teacher/lifelong learner, I was able to master the FMD way of life and would love to help guide and teach you. 
We will work together to plan your meals using foods that will fuel your body and heal your metabolism. 
I've also helped clients grocery shop, taught them how to read food labels and cooked with them. Let's start this journey together and get incredibly healthy!
Contact Information:
Email: donnakalt27@gmail.com
Phone: (732)261-3303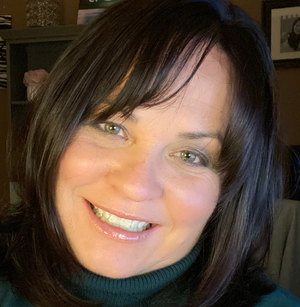 Shelly Cressler:
I'm Shelly, Fast Metabolism Nutrition Coach and certified personal trainer. I work with women over 40 who have shifting hormones that causes weight loss to become very challenging. Working with women going through peri-menopause and menopause has been rewarding for me as I can relate. During this time, your waistline might be expanding because of changes happening in your body. You need to nourish your body in order to heal it.
Haylie's program is a proven program that will help you get your weight and hormones under control. Work with me and I will walk you through the program, help you stay on track, and fix your metabolism. It is time to give your body the gift of good health.
Contact Information:
Phone: 717-319-9275
Email: metabolismbyshelly@gmail.com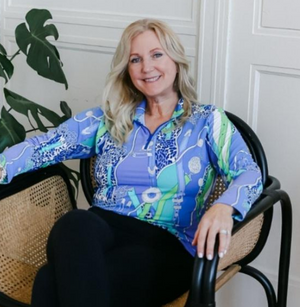 Debra Hastings
I'm Deb, a holistic coach specializing in assisting people from getting from where they currently are in their lives, to where they desire to be. I am honored to be a part of your journey to health and balance.
Being a "serial dieter" for as long as I can recall, I understand the confusion in the nutrition world, and found the path to reclaiming our health is through food; the most important component. We focus on all areas of your life, what you ingest/digest on a daily basis.
I am here to walk with you, into the power of food choices, finding ways to nourish yourself, and reclaim your ability to feel vital.
Contact Information:
Phone: 203-671-3749
Email: pointsoflightresources@gmail.com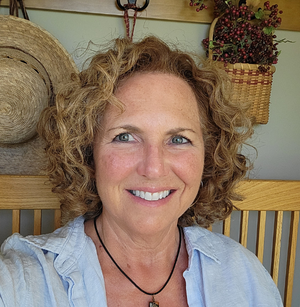 Sandy Alton:
I feel honored to be a part of the Fast Metabolism Diet Coaching Community. One person at a time, I know we make a difference in the lives of so many who are battling with their health and wellness.
I want you to know that you don't need to go it alone.
There is an entire community on this journey with you that will provide support and compassion every step of the way.
Let me help you put power on your plate. I would love to coach and support you on your path to wellness.
I currently work with those just beginning their weight loss journey, those who have struggled for years, type 2 diabetics, and clients with inflammatory disease.
Contact Information:
Email: sandy.hlcpathways@gmail.com
Phone: 802-763-2577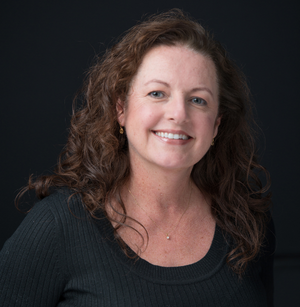 Ginger Gallagher:
I'm a lifelong athlete/exerciser who struggled with weight until I found FMD. It is possible to be fit and still need to lose weight.
While I can help anyone with their FMD journey, I especially like helping those who have experienced the same struggle as I have with weight despite all the exercise and eating (what I thought) was very well.
My personal motto is Expect to Succeed.
Contact Information:
Phone: 336.926.4651
Email: GingerFMD@outlook.com
Facebook: @GingerFMD
Instagram: @GingerFMD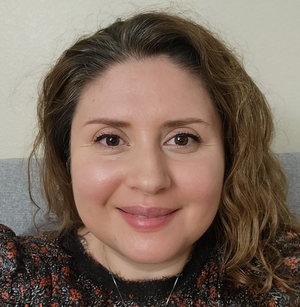 Rosa Guzman
I found Haylie back in 2014 and am proud to be part of her first cohort of certified coaches! My journey has not been straightforward, with PCOS stifling my results at times. I know firsthand the difficulties that conditions like PCOS can have on this process and the creative problem solving it takes to move forward. I have applied my business problem-solving and research skills on my own health and I am ready to put them to work for you. I am prepared to be in your corner to motivate, learn, listen, and support you! Contact me to learn how we can take this journey together and move you faster towards your health goals. Ofrezco consultas en español.
Contact Information:
Phone: 916-800-1092
Email: rosafmdcoach@gmail.com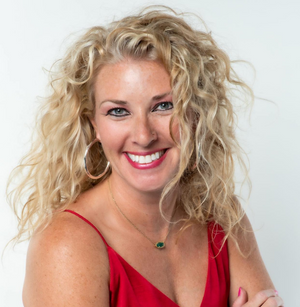 Kimberly Mullek:
Kimberly owner of Thrive Health & Wellness Coaching specializes in working with women who are tired of the dieting rollercoaster, want to be healthy inside and out, have recently put on weight & old weight loss techniques aren't working, have busy lives and low energy, have hit a plateau in weight loss, and just want to be healthy and feel like themselves again!
Kimberly started her healthy journey at the age of 13 when she put on weight. She understands the ups and downs and emotions around weight loss and is passionate to help women love themselves and release stubborn weight for good so they can be healthy on the inside and out.
Kimberly Mullek is owner of Thrive Health & Wellness Coaching. She is a National Board Certified Health & Wellness Coach, Fast Metabolism Coach and a Personal Trainer. She lives in Southern Alabama with her two children. She is passionate about healthy living in her own life and sharing her passion with others. When she isn't working, you can find her on the beach or on a boat!
Contact Information:
Phone: (251) 504-5237
Email: kimberly@behealthyandthrive.com